Healthy Meals Without the Hassel
Are you overwhelmed trying to prepare great tasting meals that are gluten-free, low glycemic, and made with organic ingredients without taking half a day just to do the shopping and preparation? Need a "Jump-Start" in managing your weight? Artisan Bistro can help. Need to have some delicious meals in the freezer for those days when you just run out of time? Or perhaps you are recovering from surgery? Or taking care of young children or a sick parent? How do you take care of you?
These great meals cook up nicely, either in microwave (ugh!)or in an oven. As a time-saver, you can take a meal from the freezer in the morning and put it in the refrigerator to cook that night! Now it only takes 25 minutes or so in the oven.
These delicious meals will let you eat "healthy" even when you schedule is tight.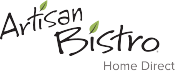 .
Gluten-Free and Low Glycemic: Dairy, Soy and Nut-Free Options
Free of Preservatives
No Added MSG - Mono-Sodium Glutamate
No Pesticide Sprayed Vegetable Servings
No Farmed Fish
Free of Genetically Modified Ingredients (GMOs)
No High Fructose Corn Syrup
Free of Artificial Additives and Sweeteners
No Trans Fats
Even ths packaging is food grade quality and BPA-free
Created by master chefs in collaboration with leading clinical nutritionists, you can rely on these foods to meet a higher standard or quality and flavor. Click on the image....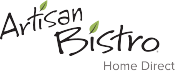 or go to http://www.artisanbistrodirect.com/pc988126 Being a professional service for healthcare providers you will need our Practitioner Code: 988126 to access the site.
---
Pure, Wild-Caught Seafood and Organic Foods
I don't know about you, but when I see shrimp in the store listed as "farm-raised in Viet Nam" I keep right on looking. Finding high quality seafood can be both difficult and confusing. Was it farm-raised or wild-caught? How was it handled? And what does "fresh" mean to the store? Leading chiefs know that the best and freshest seafood (aside from catching it yourself!)is that which is flash-frozen within hours of being caught, and stays frozen until you are ready to cook and eat. Much of the seafood in supermarkets is thawed before spending hours or days lying on ice (hopefully) in the seafood display case. Fortunately, there is a much better and healthier choice. We are happy to share our recommendation for well-established company known for providing quality products.
Check-out their website by clicking on the image below.